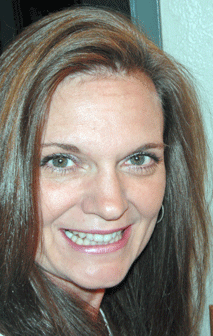 About Tina Millican
Within a few months of giving birth to my first child, I somewhat jokingly asked a very caring woman when my life would get back to normal; her response opened my eyes to something I hadn't really thought about. It was a response that was unknowingly needed at the time and one I am very grateful to have heard. It was my "Ah, ha moment" into motherhood! She said, "Tina, your life will not return to normal as you once knew it. It will get normal, but normal will be redefined." I share this because it may be the message you also need to get you to your "Ah, ha moment".
I feel very blessed to be the mother of my two beautiful children, ages 13 and 10. I am also the Auntie to 9 wonderful children, age 1 to 28. I bring with me both personal experience and professional training in caring for newborns and the family. I am experienced in multiple births care and support, newborn/infant development and sleep patterns, and emotional awareness and support.
My postpartum doula training was completed at the Seattle Midwifery School. Training and additional studies include postpartum self-recovery measures, newborn and infant care, breastfeeding support, encouragement and guidance including; getting started and positioning assistance, maintaining and increasing milk supply, how to recognize and overcome breastfeeding challenges and tips for the working mom. I am a Certified Gottman Educator trained to teach pregnant and parenting couples the research-based relationship skills essential for a successful transition to parenthood. I hold a degree in Speech Communication with an emphasis on interpersonal communication. I am the founder and organizer of a Mother's group in Kirkland called Connect™. I am certified in Adult, Child & Infant CPR and First Aid.
Whether you're a first time parent, a parent of twins, have newly adopted a baby or an experienced parent that needs a little TLC or an extra pair of hands, a postpartum doula can help you transition into your new role with joy and confidence. My goal as a Postpartum Doula is to help women transition into motherhood in the most peaceful and empowering way possible. I love motherhood and bring with me the deepest desire to make it the celebratory experience it is meant to be!"

For More Information, Please Contact
Tina Millican
Postpartum Doula • New Parent Consultant
Phone: 425.941.9061